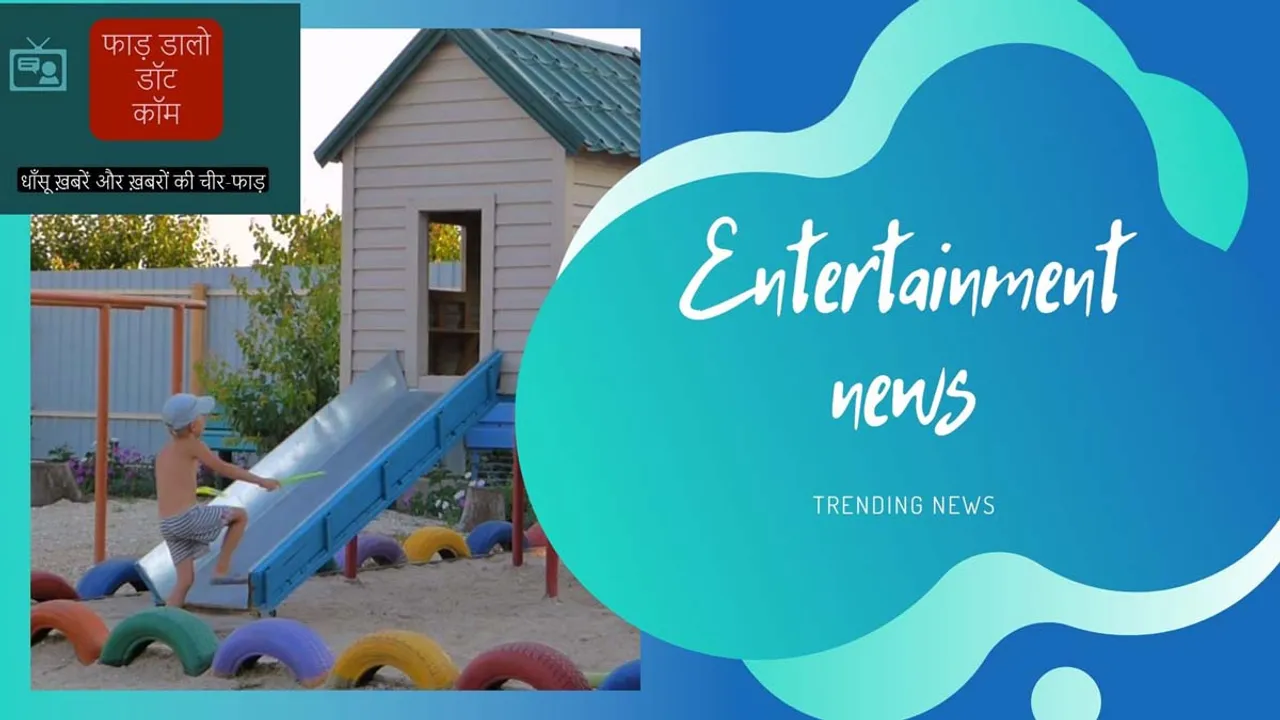 Indian cinema turned 105 this year. The cinematograph or the early motion picture projector was invented in France in 1895 and has ever since been a powerful and intimate medium to provide entertainment and influence human consciousness.
In India, in the last century or so, since Raja Harishchandra was produced in 1913 by Marathi film director Dadasahib Phalke, the silver screen has established itself as the largest producer of films in the world.
India produces around 2,000 films every year in more than 20 languages. But, the Indian film industry continues to be synonymous with masala movies of the song-and-dance variety, also known as First Cinema. Although, over the years, the 'parallel' or Second Cinema and the 'progressive' or Third Cinema scene has developed strong identities of its own.
Some of the popular movies that fall under the genre of commercially successful cinema or First Cinema include Raj Kapoor's Awara (1951), Bimal Roy's Do Bigha Zameen (1953), K. Asif's Mughal-e-Azam (1960), Ramesh Sippy's Sholay (1975), Amitabh Bachchan acted Coolie (1983), and Shah Rukh Khan acted Dilwale Dulhania Le Jayenge (1995).
While the First Cinema was and continues to be, hugely successful at the box office, both in India and offshore, it seems to have remained uninfluenced by significant developments in the international art or experimental film scene.
A few such experimental films were Battleship Potemkin (1925) directed by Russian film-maker Sergei Eisenstein; Citizen Kane (1941) directed by American director Orson Welles; French film A Married Woman (1964) directed by Jean-Luc Godard; Rashomon (1952) and Seven Samurai (1954) directed by Japanese director Akira Kurosawa; The Bridge on the River Kwai (1957) and Doctor Zhivago (1965) directed by British film director Sir David Lean; films directed by the Italian Neorealists—Vittorio de'Sica's Bicycle Thieves (1948), Frederico Fellini's La Dolce Vita (1960), and Michelangelo Antonioni's The Eclipse (1962); and Swedish film-maker Ingmar Bergman's Seventh Seal (1957).
The quality and impact of these iconic and path-breaking films can be illustrated through the films of Eisenstein.
For instance, Eisenstein's Battleship Potemkin, a historical film on the Russian Naval Mutiny of 1905 established new techniques in action filmmaking. The Odessa steps sequence in the movie—an action scene that shows a baby carriage rolling down the steps of Odessa while Czarist soldiers fire indiscriminately at the crowd—has inspired countless movie scenes in the decades since and remains one of the most cited examples of montage filmmaking.
These films were much sought after by serious film-buffs in India. However, they were difficult to obtain or import from abroad.
This lack of access and unavailability of such iconic films led to the birth of the film society movement in India in the early 1950's.
Film societies are membership-based clubs where people can watch screenings of international films that would not be shown in mainstream theatres.
Originating from Bombay and Calcutta, the film society movement quickly spread to other states like Kerala, Tamil Nadu, Andhra Pradesh, Karnataka, Punjab, and Delhi.
These groups like the Calcutta Film Society formed by Satyajit Ray and Chidananda Das Gupta in 1948 gave Ray and his younger colleagues the opportunity to see, study and get inspired by international iconic films.
The film society movement brought a new consciousness to the cinema as an art form and was a contributing factor to the birth of the 'parallel' cinema or Second Cinema in India.
In Delhi, this writer was fortunate to be one of the founder members of the Delhi University Film Society—Celluloid—which came into existence in 1966. It influenced the development of filmmakers such as Pankaj Butalia and Mira Nair.
The civil rights movement in the Delhi University during 1977-78, after the Emergency, and its various activities organised under the banner of PUCL also influenced the parallel cinema movement.
For instance, Anand Patwardhan's documentary film Prisoners of Conscience (1978) is part of the parallel cinema movement. It is in part based on the protest march by the teachers-students and karamcharis of Delhi University for the release of the prisoners arrested from the university during the Emergency. In June this year, Calcutta based-film society People's Film Collective screened this documentary to highlight the relevance of historical events, like the 1975 Emergency, today.
The growth of film societies coupled with the founding of the Film and Television Institute of India (FTII) in 1960 and the establishment of the Film Finance Corporation (FFC) in 1960 itself (which later transformed into the National Film Development Corporation of India in 1975) to finance new films, allowed for the emergence of a group of new, independent film-makers who made 'unique' films which set themselves apart from the routine Bollywood extravaganzas.
Thus, the 50s and 60s saw the emergence and growth of parallel cinema or the Second Cinema—a genre of films which gave an artful perspective to reality.
Known for its serious content and symbolic elements with an eye on the socio-political climate of the times, the Second Cinema provided a fresh canvas for acclaimed filmmakers such as Satyajit Ray (Pather Panchali, 1955), Mrinal Sen (Bhuvan Shome, 1969), Ritwik Ghatak (Meghe Dhaka Tara, 1960), Mani Kaul (Asadh Ke Ek Din, 1958), Saeed Akhtar Mirza (Saleem Langde Pe Mat Ro, 1989), Adoor Gopalakrishnan (Swayamvaram, 1972), Aparna Sen (36 Chowringhee Lane, 1981) and others.
The parallel cinema also gave careers to a whole new breed of young actors, including Om Puri, Naseeruddin Shah, Shabana Azmi, Smita Patil, Amol Palekar, Kulbhushan Kharbanda, Pankaj Kapoor, Deepti Naval, Farooq Shaikh.
While these actors and directors provided the backbone of the emerging second cinema, they also played an essential role in establishing the Indian Third Cinema scene.
During the 70s and the 80s, the parallel cinema entered the realm of mainstream Hindi movies on a broader extent. This was led by directors such as Gulzar, Shyam Benegal, Rajinder Singh Bedi, Kantilal Rathod, Saeed Akhtar Mirza, and Govind Nihalani.
These filmmakers tried to promote realism in their styles, though many of them often accepted certain conventions of popular cinema.
However, by the early 1990s, increased costs of film production and commercialisation of the films had started impacting the art films negatively. Since returns on investment could not be guaranteed, art films started becoming less commercially viable amongst filmmakers, especially due to lack of screening facilities.
Underworld financing, political and economic turmoil, television and piracy added to the trouble and pushed the parallel cinema towards decline.
But it didn't die there; it just transformed.
Till the 1980's there was a clear divide between Second Cinema and mainstream Bollywood First Cinema.
However, starting in the 80's, there emerged films that combined commercial aspects of movie-making with social messaging.
This was the beginning of the 'progressive' or Third Cinema in the Indian movie industry.
Movies like Mira Nair's Salaam Bombay (1988); Nagesh Kukunoor's Iqbal (2005); Amir Khan's Rang De Basanti (2006), PK (2014), and Dangal (2016); and Meghna Gulzar's Raazi (2018), not only have a social message but are also box office hits.
Nair's Salaam Bombay grossed globally Rs 84 crore. Kukunoor's Iqbal globally grossed Rs. 45 crore. Khan's Dangal grossed over Rs. 700 crore from China alone and worldwide gross is Rs. 2200 Crore. Meghna Gulzar's Raazi, grossed globally 102.50 crore.
Looking at it globally, the term Third Cinema is a political concept which originated in the 1960's and 70's to rally film-makers. It is meant as an alternative to commercial Hollywood movies (First Cinema) and artistically inclined European cinema (Second Cinema).
Third Cinema in Encyclopaedia Britannica
According to Encyclopaedia Britannica,
"Third Cinema films aspire to be socially realistic portrayals of life and emphasize topics and issues such as poverty, national and personal identity, tyranny and revolution, colonialism, class, and cultural practices."
With the emergence of television, Hollywood's universal dominance in the entertainment marketplace began to be destabilised. The spread of sound technologies also enabled third world filmmakers to use national languages to address issues of local relevance and interest.
As a result, national cinema became an increasingly viable commercial industry in the third world.
The intervention of the State to support an infrastructure for third world filmmaking and the emerging efforts of individual filmmakers created an ecosystem for Third Cinema.
Many directors and filmmakers began to re-imagine the world through local interpretations of social, political and economic realities.
Directors such as Satyajit Ray in India, Youseff Chahine in Egypt, Ousmane Sebbene in Senegal, Yilmaz Guney in Turkey, Tomas Gutierrez Alea in Cuba, Glauber Rocha in Brazil, Jorge Sanjines in Bolivia, and others around the world openly questioned and probed issues of colonialism, imperialism, nationalism, racism, sexism, class, culture, religion, armed struggle, corruption, and under/development.
The efforts of these progressive artists evolved as a body of work and a collective movement of 'progressive cinema.'
This was all the more necessary given the perspective of sociologists like Theodor Adorno and Max Horkheimer that movies are used to manipulate mass society into passivity. According to them cultural industry was an instrument of mass deception.
As Kim Dodge explains in his blog third (world) cinema,Third Cinema takes a different approach to filmmaking—by subverting cinematic codes, embracing revolutionary ideals, and combating the passive film-watching experience of commercial cinema.
Role of Third Cinema in India
Seen from this perspective, the concept of Third Cinema in India seems somewhat diluted. It is not revolutionary but reformative which compromises between minimum commercial viability and the availability of some significant social message concerning women, children, disabled persons and the uneducated and unemployed, which is able to reach a large section of the masses.
The role of Third Cinema in India is also to be seen as an antidote that confronts the all-pervasive influence of Bollywood blockbusters in creating passive, unthinking audiences.
It is, therefore, essential to understanding that given the socio-economic structure in India today, Third Cinema is playing a crucial role in highlighting the problems of the marginalised, downtrodden and discriminated. It is also trying (maybe successfully) in educating the masses towards developing more social concern and empathy.
Aurobindo Ghose
कृपया हमारा यूट्यूब चैनल सब्सक्राइब करें
This article is published in Frontier Autumn Number 2018 Vol. 51, No.14 - 17, Oct 7 - Nov 3, 2018