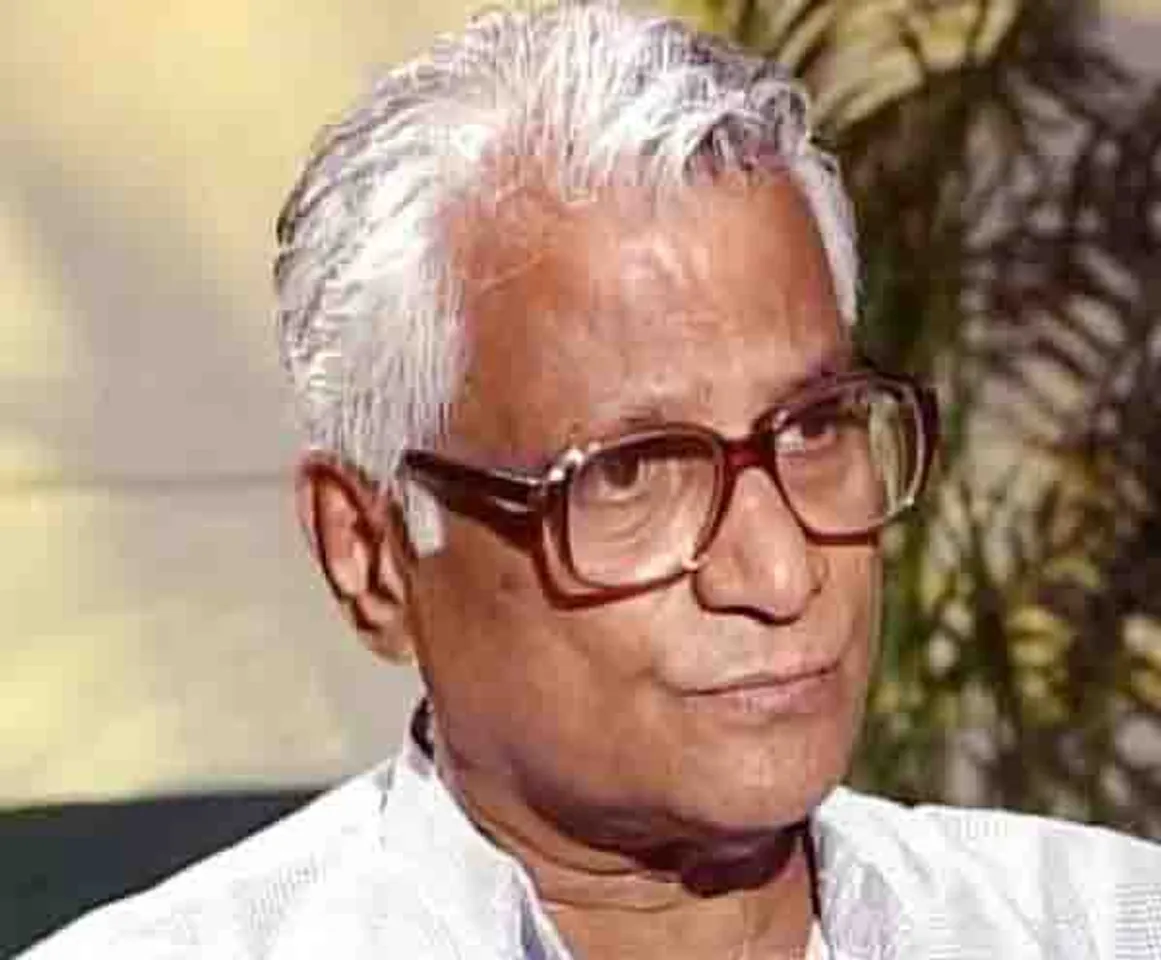 George Fernandes passed away (George Fernandes death date,29 January 2019). Former Defense Minister in Vajpayee cabinet and former Railway Minister with V P Singh government, George Saheb was quintessential Anti-Congress socialist. Of course, people rarely knew that George who wore torn Khadi kurta was also the owner of over 600 acres of land for which there was a strong fight between his political friends and family.
Like his friend Vajpayee, George too lived an unorthodox life in the tradition of Ram Manohar Lohia but ultimately the Indian laws allowed his 'family' to take care of him.
George was a firebrand speaker but was uncomfortable with the Janata Dal after the Mandal Commission Report. He found it difficult to defend it. Slowly, the socialist George became the best face of the Sangh Parivar and defended its misdeeds. As usual, numerous Samajwadi have this tendency to fall in love with RSS in their enthusiasm to finish Congress.
George was a political maverick too. In 1979, George Fernandes vehemently defended Prime Minister Morarji Desai in Parliament on the No-Confidence Motion against the government after Chaudhury Charan Singh withdrew from the Party. The very next day, George Fernandes ditched Morarji Desai and joined the Charan Singh government. He spoke against the dual membership of Atal Bihari Vajpayee, Lal Krishna Advani and others who claimed to be a member of Janata Party and also of the RSS. It is another matter that George became very comfortable with the same Sangh Parivar, who he opposed so powerfully in the past.
George was definitely a hero of emergency.
A man who defied the power of Indira Gandhi, travelled across the country, organized Railway trade unions against the emergency and has a quality to surprise people with his theatrics. It was his most enduring moments that a person born in South India with catholic parents got elected from Mujjaffarpur Bihar, in 1978, without visiting the constituency as he was in Jail during that period and the victory margin was over 300,000. But then, he was a hero who could do nothing for his constituency and has to finally shift his base to the south.
During the Janata regime, he was the Industry minister, who launched a campaign against companies like Coca-Cola and IBM. His 'swadeshi', campaign suited to many but unfortunately, when the country's assets were being disinvested under Arun Shourie in the Vajpayee government, George remained conspicuously silent. That was the saddest part that his last years were with people who were his main plank in breaking the Janata Party but perhaps after the mandalisation process he became uncomfortable with the Samajwadi.
George Fernandes was a mass leader, the one who inspired thousands and ignited the spirit of revolt against the oppressive emergency but sadly could neither do anything nor protest when the Sangh Parivar and its various outfits were terrorizing Muslims and Christians. He was simply enjoying power.
Power corrupt people and more to those who rise from people's aspiration and social movements as once in power, their agenda changes and they find little time to raise people's issues. Socialists, communists are better in opposition as they continue to warn the governments and raise the pro-people issues. Once in power, they forget people and sleep with power. George is the best example of how power silent the revolutionaries.
Vidya Bhushan Rawat
January 29th, 2019
पया हमारा यूट्यूब चैनल सब्सक्राइब करें