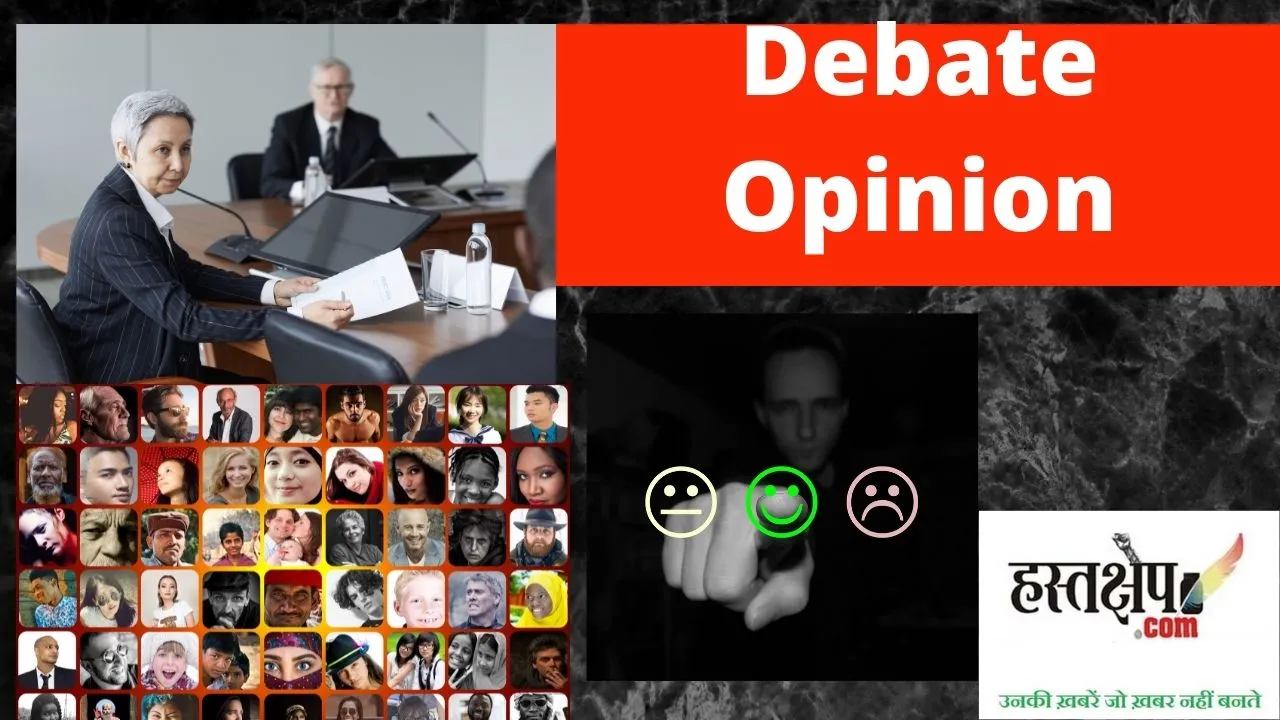 Amaresh Misra
Forget about 'The Accidental Prime Minister', the film. Forget about its bad, below the belt caricature of recent events. Forget even, the pretensions of Anupam Kher, as he, of all people, tries acting as a 'statesman', giving condescending tips to Dr Manmohan Singh!
And yes; forget about Congress-ruled states banning the film...no such thing is happening!
Concentrate on this: Vijay Ratnakar Gutte, the film's director, is a felon, out on bail. Ratnakar Gutte, his father, as a sugar baron in Maharashtra, swindled crores from hapless farmers--and was expected to flee the country like Nirav Modi.
VIJAY RATNAKAR GUTTE, THE ACCIDENTAL DIRECTOR
Vijay Ratnakar Gutte was arrested in July 2018 by the Directorate General of Goods and Services Tax Intelligence (DGGSTI) for Goods and Services Tax (GST) fraud of at least Rs 34 crore. A Mumbai court sent him to judicial custody at Arthur Road jail.
Court documents reveal Vijay Gutte's firm VRG Digital Corp Pvt Ltd, taking fake invoices worth Rs 34 crore involving GST, for animation and manpower services, received from Horizon Outsource Solutions Pvt Ltd. Attached to this, is another GST-related fraud of over Rs 170 crore.
At that time, DGGSTI said that Vijay was not cooperating with the investigation.
DGGSTI complained that Gutte availed of non-existent input tax credit (ITC). He further went ahead and fraudulently claimed, on the strength of fake/bogus invoices meant to defraud state exchequer, refund of such ITC from the GST department.
Court documents state that this is the same Vijay Gutte, who is making his directorial debut with 'The Accidental Prime Minister'. He has earlier produced three films: 'Emotional Attyachar', 'Time Bara Vait' and 'Badmashiyaan'. His upcoming film stars Anupam Kher as former Prime Minister Manmohan Singh and Akshaye Khanna as Singh's media advisor, Baru.
RATNAKAR GUTTE, THE ACCIDENTAL SWINDLER/FATHER OF THE ACCIDENTAL DIRECTOR
Meanwhile, in July 2018, Ratnakar Gutte, Vijay's father, was accused of securing loans worth Rs 5400 crore on the basis of fake documents made in the name of farmers.
The issue was raised in the Maharashtra assembly under Rule 289. Mr Munde, MLC of Nationalist Congress Party (NCP), said that "Ratnakar Gutte, promoter of the Gangakhed Sugar and Energy Limited in the state's Parbhani district, had also transferred bank loans obtained by various groups firms into different accounts..."
He claimed Mr Gutte had formed 22 shell companies to route the money.
In 2015, Gangakhed Sugar Factory procured bank loans in the names of more than 600 farmers under the 'Harvest and Transport scheme'. These farmers began getting bank notices for loans amounts some of which are as high as Rs 25 lakh.
Mr Munde informed the House that "an FIR had been registered against Ratnakar Gutte on July 5 this year under various sections of the IPC but no arrest had been made so far..."
Mr Munde expressed apprehension that the Government could allow the businessman to flee the country like PNB scam-accused Nirav Modi.
MLC Chairman Ramraje Nimbalkar took cognisance of the issue raised by Munde and sought information from the government.
Mr Nimbalkar asked the government whether the Special Investigation Team formed to probe the matter was appointed by the court or not.
ANUPAM KHER
Anupam Kher is Modi's blue-eyed boy. Anupam knew well about the slush money invested in 'The Accidental Prime Minister'. Yet, he went ahead and did the film. Sunil Bohra, the producer, is known to me; he was a Rajasthani film distributor, who did B films. He is known to make black money white through film projects.
It is crystal clear: Narendra Modi harangues against black money. But the films his friends are making against Congress with 2019 in focus, are being made with soot-black money...
(Amaresh Misra, the writer is a senior journalist and historian. Copied with courtesy from his FB timeline. Views are personal.)