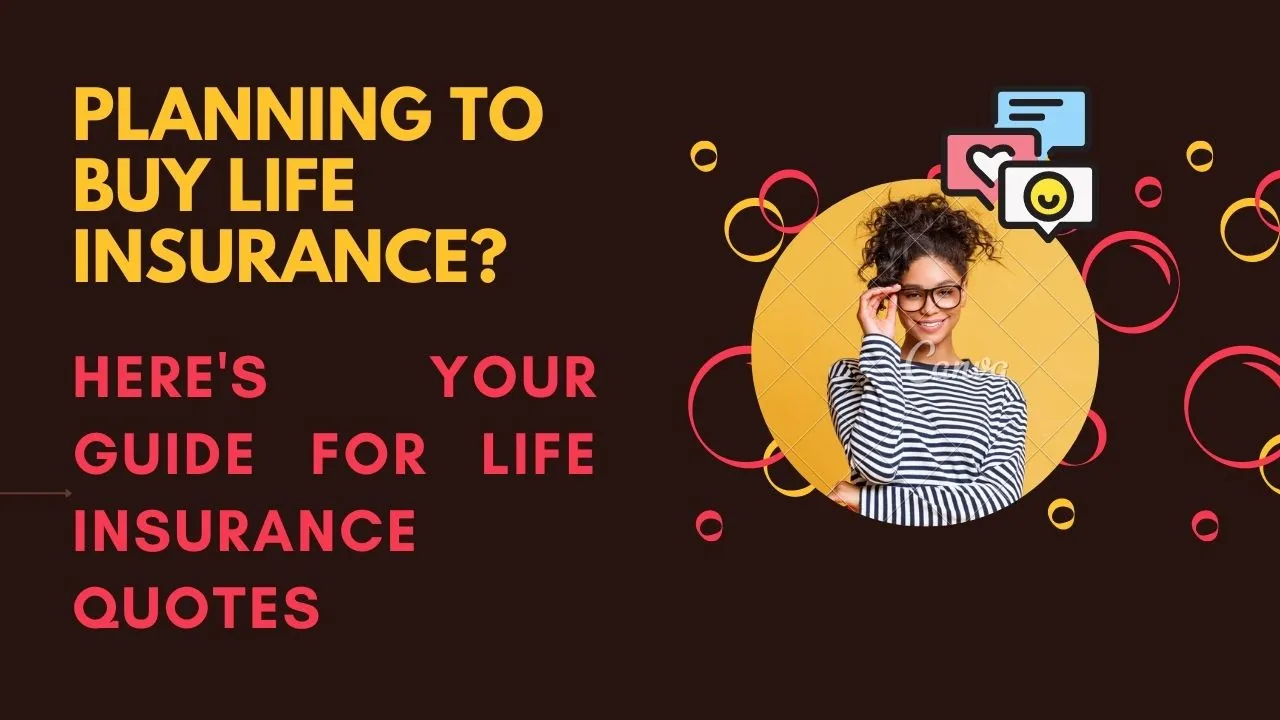 If you are planning to invest in a life insurance policy, it's always good to search for the best life insurance quote that is both easy on your pocket, while at the same time offers exceptional coverage and additional benefits. The best life insurance policies in the market not only provide you with a life cover, but they also go beyond that to ensure that you have access to funds when faced with a pressing situation, like in case of being diagnosed with a critical illness where additional funds are required to ensure access to the best medical care for faster recovery.
A quick online search will give you extensive results on life insurance quote with varied policy options to choose. However, the question is whether you should go in for the lowest quote or not? Well, the simple answer is that just a low quote doesn't mean that the life insurance policy is good enough for you and your family. There are multiple other factors at play, that you need to keep in mind before buying a life insurance policy so that it works for you, and not against.
So, once you have found a life insurance quote you like, find out whether the policy comes with the feature sets we are going to discuss below!
Accidental Death Benefit
Under this benefit, in case the policy holder passes away as a result of an accident; the family gets an additional amount on top of the sum assured paid out to them. Therefore, even though the policy holder is no more, and money alone cannot really compensate for that loss; their families have access to additional funds that can ensure that the dreams and ambitions that they had and were pursuing don't need to die down, and they can continue to live a financially independent life.
Accidental Disability Benefit
Check if the policy offers accidental disability benefit. There are many uncertainties in life, and it's a smart move to always stay prepared. An accidental disability benefit pays out a certain percentage of the sum assured as a lumpsum in case the policy holder is rendered disabled in an accident. This percentage varies according to the scope severity of the disability and helps the policy holder remain financially secure while they recover and seek out employment or business opportunities for sustenance.
Critical Illness Cover
Critical illnesses often take longer to resolve, and a person might need to undergo treatment and rest for weeks, and sometimes even months before they make a full recovery. Under the benefits of health insurance in India, a critical illness policy offers a lumpsum payout on being diagnosed with a critical illness. It helps in taking care of day-to-day expenses of the family along with medical treatment costs since the person can no longer work, till they make a full recovery. Therefore, the lumpsum that you get is important to give you the peace of mind that you need so that you can recover without having to worry about meeting expenses. You can also further strengthen this cover by opting in for a health insurance as well, as it is one of the many benefits of health insurance India that comes with it.
Wavier of Premium
In case of disability, unemployment, or any other unforeseen circumstances where the policy holder is genuinely not able to pay further premiums; a policy that comes with this feature waives off all future premiums while the policy continues. This ensures that the person is still covered, which secures the financial future of the family in case of untimely demise of the policyholder.
Settlement Ratio
This is perhaps one of the most important things you should look out for. The best life insurance policy is the one that doesn't keep one's family waiting for the funds to be released while making them run from pillar to post. Therefore, always choose a policy from a service provider that has an impeccable record when it comes to their settlement ratio. After all, what good is a policy that doesn't pay out when one needs it the most.
A life insurance quote is merely that-- 'A Quote.' You should always choose a policy that best serves your interest even if you have to pay a little extra in premiums. This will not only guarantee that your family gets covered under the best life insurance policy, but also ensure your peace of mind knowing that should anything unfortunate take place, they will have a financial safety net to fall back on.
Max life insurance has some of the best life insurance policies in the industry with extensive feature sets and an impeccable settlement ratio. So, if you want nothing but only the best for your family, do check them out to get the best life insurance quote!